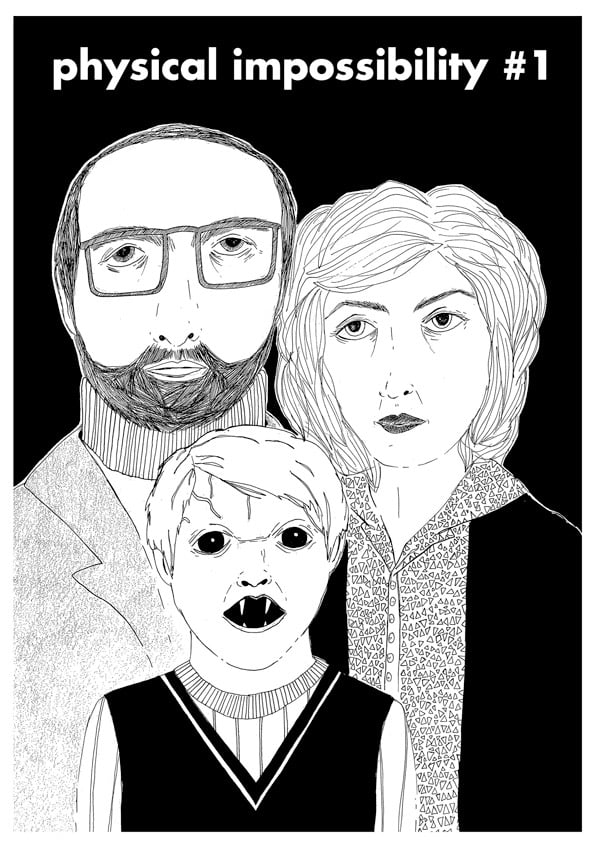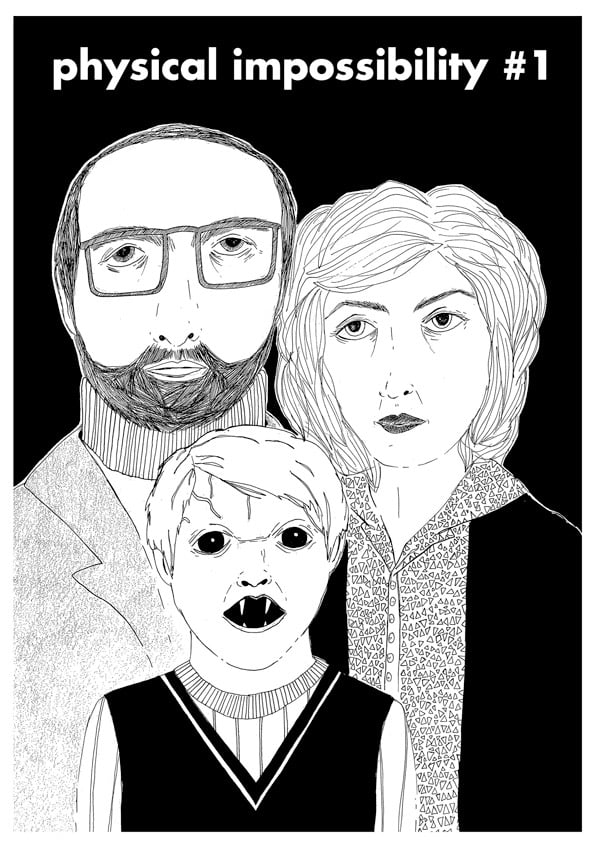 Physical Impossibility #1: The Films of Larry Cohen
£4.00 / Sold Out
Physical Impossibility #1: The Films of Larry Cohen incorporates an exclusive interview with cult director Larry Cohen, conducted in September 2013. The zine covers the whole of the legendary filmmaker's career, focussing on six movies: Black Caesar, God Told Me To, Q The Winged Serpent, The Stuff, Maniac Cop and Wicked Stepmother.
This issue features all-new writing by Sean Welsh and original illustrations by Ryan Bharaj, Russell Elder, Victoria Firth, Sarah Amy Fishlock, Stephen Kelly, Erin McGrath and Claudia Nova.
A5, 20 pages, black and white digital printing, saddle stitched, edition of 50, 2013 (sold out). Second printing in unlimited edition, 2015.